Sunday, July 05, 2015
September 2001
: 3,000 dead.
February 2002:
Gujrat Riots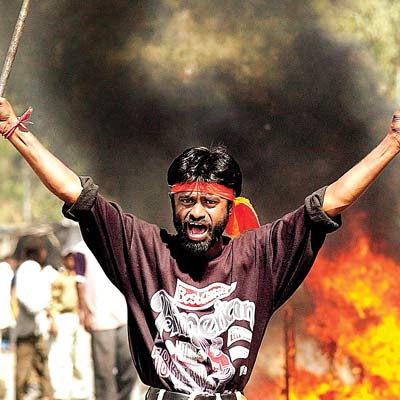 2008 Mumbai Attacks
Tuesday, January 29, 2013
If it is a choice between Modi and Rahul, I'd opt for Rahul. Modi did not field a single
Muslim
candidate in
Gujrat
, that is a major disqualifier in my book. If Modi is the
BJP
mascot and if Nitish is neither leaving the
NDA
nor is supporting Modi, that is a weak NDA that will lose. So I think you are looking at a scenario whereby Nitish keeps the NDA intact in
Bihar
and continues as Chief Minister, but
Laloo
does much better in Bihar for the national polls and goes on to become Railway Minister again. That would be awesome for Bihar. I like the idea. Nitish perhaps should continue as Chief Minister, which is what he seems to want to do.
New Yorkers can vote for a Republican Mayor and vote overwhelmingly Democratic for the state and national offices. I think Biharis should vote for Nitish and the NDA at the state level, and Laloo for the national level, or at least give him enough seats to matter at the center, something like 15 or 20.