Thursday, August 10, 2023
Tuesday, August 04, 2020
April 21:
The Medicine Men Of Yesterday
The exponential growth of the pandemic is no different from the exponential graph of climate catastrophe that the world has been drawing for itself. And so this pandemic is also an opportunity for the world to put itself on a path to tackle climate change.
April 6:
The Virus Asks For Out Of The Box Thinking
This virus can not be tackled in any one country. It will have to be tackled simultaneously in every country. ....... This is the dress rehearsal for climate change. The coronavirus is forcing the world to do what needs to be done to fight climate change.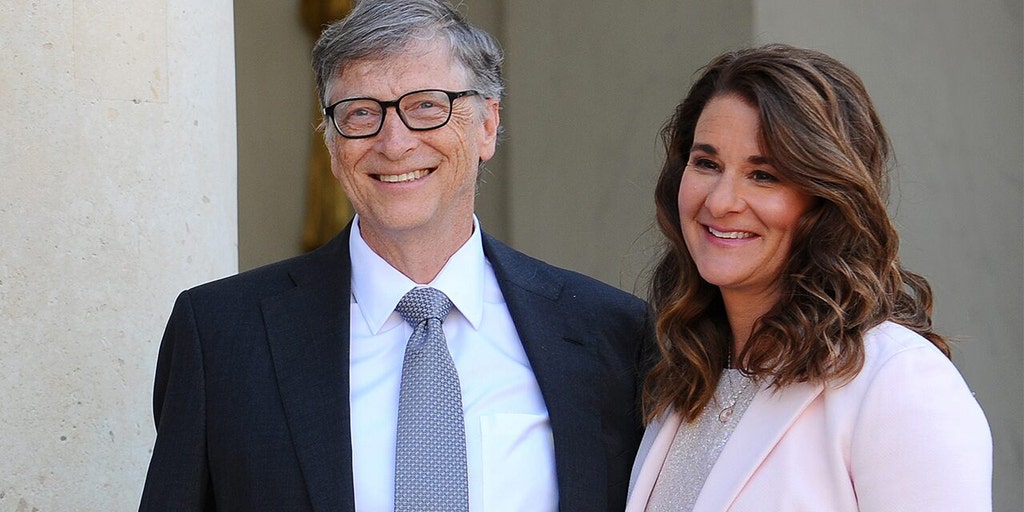 COVID-19 is awful. Climate change could be worse
.
economic hardship not seen in many generations ........ the only way to avoid the worst possible climate outcomes is to accelerate our efforts now. ...... More than 600,000 people have died, and tens of millions are out of work. This April, car traffic was half what it was in April 2019. For months, air traffic virtually came to a halt. ......... "To understand the kind of damage that climate change will inflict, look at COVID-19 and spread the pain out over a much longer period." ............ The loss of life and economic misery caused by this pandemic are on par with what will happen regularly if we do not eliminate the world's carbon emissions. .......... by 2060, climate change could be just as deadly as COVID-19, and by 2100 it could be five times as deadly. .......... In the next decade or two, the economic damage caused by climate change will likely be as bad as having a COVID-sized pandemic every ten years. ........... "If we learn the lessons of COVID-19, we can approach climate change more informed about the consequences of inaction." ............ The current global crisis can inform our response to the next one. ...... In the next decade or two, the economic damage caused by climate change will likely be as bad as having a COVID-sized pandemic every ten years. And by the end of the century, it will be much worse if the world remains on its current emissions path. ......... Let science and innovation lead the way. ....... overall, the world should be using more energy, not less—as long as it is clean. ....... Any comprehensive response to climate change will have to tap into many different disciplines. Climate science tells us why we need to deal with this problem, but not how to deal with it. For that, we'll need biology, chemistry, physics, political science, economics, engineering, and other sciences. .......... Make sure solutions work for poor countries too. ........ More than anywhere else, climate change will dramatically increase death rates in poor countries near or below the Equator, where the weather will get even hotter and more unpredictable. .......... the effects of climate change will almost certainly be harsher than COVID-19's, and they will be the worst for the people who did the least to cause them. ........ Start now. ....... Unlike the novel coronavirus, for which I think we'll have a vaccine next year, there is no two-year fix for climate change. It will take decades to develop and deploy all the clean-energy inventions we need. ........... Health advocates said for years that a pandemic was virtually inevitable. The world did not do enough to prepare, and now we are trying to make up for lost time.
If Covid Is A Sneeze, Climate Catastrophe Is Full Blown Fever https://t.co/4GftHOmh3n @BillGates @gatesfoundation @melindagates #COVID19 #COVIDー19 #coronavirus #CoronavirusOutbreak #pandemic #lockdownextension

— Paramendra Kumar Bhagat (@paramendra) August 5, 2020
Fighting COVID-19 could cost 500 times as much as pandemic prevention measures https://t.co/DqLuX3BQCC pic.twitter.com/JFdV6ljGCC

— World Economic Forum (@wef) August 5, 2020
Wednesday, April 15, 2020
The WHO needs to be boosted. If the US was giving it half a billion, it needs to add to that 20 billion. But instead, the clown in the White House has decided to defund it. Not cut some funding. But totally defund it. This is a fascist's wet dream on its way to becoming true. Let Donald Trump's name on every stimulus check be a warning sign. One can not think of a better punch to the gut just when the global economy is seeing a possibly unprecedented low with no light at the end of the tunnel.
You can not resurrect the economy, any economy, without successfully fighting the pandemic. America never was an island. It is not one today. Either all economies will rise again together, or the American economy will go deep down with it. Donald Trump is taking America to Mad Max days.
America is printing money by the fistful. And the only way America is being able to print money by the fistful is because the dollar is the de facto global currency. As the emerging markets make their strides to become developed economies, the demand for the dollar has been ascendant. And so America can print money and not risk hyperinflation. To him much is given much is asked.
This guy Donald Trump is insane. He wants a Depression. Because that is what will be best for his truest political ambitions. He has fascist tendencies. This guy wants Hunger Games in America and across the globe. Why did you not impeach him when you could? There is a madman in the White House. President Snow?
Coronavirus News (41)
Michelle Obama For VP
Coronavirus News (40)
Coronavirus News (39)
Coronavirus News (38)
Coronavirus News (37)
Coronavirus News (36)
Coronavirus News (35)
Coronavirus News (34)
Coronavirus News (33)
Coronavirus News (32)
The Virus Asks For Out Of The Box Thinking
Coronavirus News (31)
Coronavirus News (30)
Germany And South Korea Have Shown What The US Needs To Be Doing
Remote Work And Excellence
TikTok Distant
The Virus And The Politicians
Working Remotely Permanently To Solve Global Warming
The Police: Don't Stand So Close To Me
AOC Is Joshua?
Make Believe
Imagine FDR Delegating World War II To Governors
Glaring Holes In The Two Trillion Bill Coming Out Of Capitol Hill
The City That Never Sleeps Is A Ghost Town
Time For Universal Basic Income Has Arrived
It Was Stupid To Inject 1.5 Trillion Into The Stock Market
Coronavirus News (1)
The Coronavirus Pandemic Is Like The Spanish Flu (1918-1922)
The Most Responsible Head Of State On The Planet
Trump's name will be added to stimulus checks
WHO says it regrets Trump's decision to halt funding, but remains focused on coronavirus response
New York Gov. Andrew Cuomo orders all people to wear face coverings in public
Peaks for California hospitalizations, deaths could come this weekend, L.A. mayor says
Bill Gates: Entire country needs to shut down for 6-10 weeks to effectively fight coronavirus
If you're a gig worker, freelancer or self-employed, here's how you can get unemployment benefits
'The world needs WHO': Bill Gates slammed Trump for halting the $400 million in US funding for the World Health Organization in the middle of a pandemic
Bill Gates says Trump's decision to halt WHO funding is 'as dangerous as it sounds'
Why Isn't Bill Gates Running the Coronavirus Task Force?
— Paramendra Kumar Bhagat (@paramendra) April 15, 2020
— Paramendra Kumar Bhagat (@paramendra) April 15, 2020
The man standing behind the podium at the White House is stone cold crazy. There is no other explanation.

— Joe Lockhart (@joelockhart) April 18, 2020
Tuesday, November 19, 2019
Bill Gates: Paranoia on China is a 'crazy approach' to innovation
Microsoft founder suggests 'objective test' of security claims against Huawei ......... Microsoft founder Bill Gates decried the "paranoid" view fueling the current high-tech rivalry between the U.S. and China, telling an audience here Wednesday that trying to stop Beijing from developing innovative technologies is "beyond realistic." ........ "Huawei, like all goods and services, should be subject to an objective test," Gates said at The New York Times DealBook Conference. "The rule that everything that comes from China is bad ... that is one crazy approach to trying to take advantage of innovation." ....... The billionaire philanthropist said the U.S. and China should take advantage of each other's innovations, rather than turn against one another. ....... Microsoft has provided Windows source code to governments in the past, Gates said, and those officials became comfortable with the American company's products after examining the system. Huawei could adopt the same approach ....... When the event moderator said the Trump administration is unlikely to consider that approach as sufficient to solve security concerns, Gates replied: "Anyone with tech expertise would think so." ...... If Washington does not trust Chinese tech equipment, why would Beijing trust American products such as a jet engine, which theoretically could be shut off remotely. ....... "You should use objective measures," Gates continued, throwing up his hands. "There are people born in foreign countries who write software, honest to God."
I Agree With Bill Gates On Huwaei https://t.co/ZrS2OIHIuX @gatesfoundation @BillGates @melindagates @Microsoft @Huawei @Huawei_Europe @HuaweiMobile @HuaweiFacts @HuaweiArabia @HuaweiEnt #Huawei #BillGates #racism #paranoia #tradewar

— Paramendra Kumar Bhagat (@paramendra) November 19, 2019
Saturday, January 30, 2016
Satya Nadella
, the CEO of
Microsoft
, was in
India
last year wanting to help spread internet access through the TV spectrum. You broadcast the internet like you broadcast TV waves. Nitish could talk to Satya and offer
Patna
as an experimental space for the initiative. If the entire city of Patna can be blanketed with internet broadcast over the TV spectrum, paid for by Microsoft, Patna will end up the smartest city in India. Nitish already has
a great personal relationship with Bill Gates
. Time to cash on it, maybe?
Nitish laments absence of Bihar on smart cities' list
Bihar CM Nitish Kumar attacks Centre for 'ignoring' Bihar in Smart City list
Chief Minister Nitish Kumar today hit out at the Centre for not selecting any city from Bihar in the the list of 20 smart cities and said the BJP-led Union government has no consideration to maintain regional balance. ...... "There is no rule or law before them...something other is going in the country these days," he said........ "There is no 'maryada' (decency), 'niyam' (rules), neither they have any consideration to maintain regional balance," Kumar, who is senior leader of JD(U) said. ....... "This is example of 'andher nagri' (misrule)," the Bihar CM said.
Microsoft wants to bring cheap broadband to 500,000 Indian villages
Last November, the company began experimenting with the unused spectrum between TV channels, known as 'white space', to provide internet services to a school in the Srikakulam district in the state of Andhra Pradesh. ...... It's now extended its pilot testing to the city of Varanasi in Uttar Pradesh. Nadella said Microsoft plans to work with the central and state governments to bring connectivity using this technology to 500,000 villages across the country. ...... That could be huge for India, where roughly 70 percent of the population inhabits nearly 640,000 villages. ...... Between Nadella's announcement and Google CEO Sundar Pichai's plan to bring public Wi-Fi to 400 train stations in India, it looks like Narendra Modi's visit to Silicon Valley is proving to be rather fruitful for the millions of citizens who are yet to log on to the Web for the first time.
Report: Google testing 5G drones that deliver internet 40 times faster than 4G
Google is testing solar-powered drones at Spaceport America, a New Mexico facility that formerly played host to Virgin Galactic. ....... The project, codenamed SkyBender, aims to test several prototype transcievers and drones using millimeter wave radio transmissions. ...... Millimeter transmissions occupy the 28GHz frequency and although the range is shorter than that of current 4G technologies, the speeds are incredible. ..... Theoretically milimeter wave technology can transfer multiple gigabits of data per second, up to 40 times more than current 4G LTE systems.
Microsoft plans to provide free Internet across India using 'white space' TV spectrum
Microsoft has announced its plans to bring Internet connectivity across the country completely free of cost. ...... Microsoft has proposed to make use of


the "white space" or the unused spectrum between two TV channels

, to make Internet connectivity to a vast population an economically-viable solution. .......


Unlike Wi-Fi, which has a range of only about 100 metres, the 200-300 MHz spectrum in the white space can reach up to 10 km. This spectrum currently belongs to the government-owned Doordarshan TV channel and is not used at all.

....... The initiative seems to have come right in time when PM Narendra Modi has announced his Digital India project. The project that would cost $1.2 billion aims to connect 250,000 gram panchayats in order to make Internet connectivity accessible to every part of the country. The project has garnered the interest of several tech giants, including Facebook and Microsoft, who have shown their willingness to offer support to make it a reality.
White spaces (radio)
National and international bodies assign different frequencies for specific uses, and in most cases license the rights to broadcast over these frequencies. This frequency allocation process creates a bandplan, which for technical reasons assigns white space between used radio bands or channels to avoid interference. In this case, while the frequencies are unused, they have been specifically assigned for a purpose, such as a guard band. Most commonly however, these white spaces exist naturally between used channels, since assigning nearby transmissions to immediately adjacent channels will cause destructive interference to both. In addition to white space assigned for technical reasons, there is also unused radio spectrum which has either never been used, or is becoming free as a result of technical changes. In particular, the switchover to digital television frees up large areas between about 50 MHz and 700 MHz. This is because digital transmissions can be packed into adjacent channels, while analog ones cannot. This means that the band can be "compressed" into fewer channels, while still allowing for more transmissions. ...... In the United States, the abandoned television frequencies are primarily in the upper UHF "700-megahertz" band, covering TV channels 52 to 69 (698 to 806 MHz). U.S. television and its white spaces will continue to exist in UHF frequencies, as well as VHF frequencies for which mobile users and white-space devices require larger antennas. In the rest of the world, the abandoned television channels are VHF, and the resulting large VHF white spaces are being reallocated for the worldwide (except the U.S.) digital radio standard DAB and DAB+, and DMB.
White Space, the next internet disruption: 10 things to know
White Space has started spreading internet access to unconnected areas. Here's what you need to know about this confusing, widely-hyped, emerging technology.
In even the most developed countries, there are huge gaps in internet access. Fixed broadband access is unaffordable for 3.9 billion people around the world. In the U.S., about 72 percent of people have home broadband internet access, but 60 million people are still living without it. ....... White Space stands to transform the way we purchase and use wireless internet. It isn't yet widely adopted, but this unlicensed, free form of broadband is gaining traction. ........... Typical home Wi-Fi can travel through two walls.


White Space broadband can travel up to 10 kilometers, through vegetation, buildings, and other obstacles.

Tablets, phones, and computers can all access this wireless internet using White Space through fixed or portable power stations. The actual amounts of spectrum vary by region, but White Space spectrum ranges from 470 MHz to 790 Mhz........ In 2011, Wilmington, North Carolina implemented White Space technology to connect the city's infrastructure, allowing public officials to remotely turn lights on and off in parks, provide public wireless broadband to certain areas of the city, and monitor water levels. At West Virginia University, White Space technology is used to power a "super Wi-Fi network". It started in 2013 with wireless internet on the campus public transit platform, which transports about 15,000 students a day. WVU is the first campus to utilize White Space broadband internet. ....... "The Gigabit Libraries program is using TVWS devices to deliver Internet service to local libraries and a number of operators in rural areas are using these devices to provide service to homes and businesses in rural areas" .........


Google and Microsoft are already chasing the emerging White Space market in Africa, where only 16 percent of the population is online. Because the waves can travel up to 10 kilometers in radius, it is great for remote, off-the-grid villages.

...... Microsoft's 4Afrika initiative is focusing on White Space technology throughout the continent, hoping to bring millions of people online, and has projects in place in Tanzania and South Africa. ...... Rural areas, both in the U.S. and abroad, are often inhibited from wireless access because they are inaccessible and off the local power grid. Cell towers are difficult to install and can't connect, either. Fortunately, White Space power stations can be charged with solar panels, and the excess electricity generated can also power other institutions in the area such as schools....... With a cell tower or other device, the White Space technology can travel 10 kilometers and service many more customers at one time. ....... Microsoft has implemented White Space projects throughout Asia, including a recent deployment in Singapore through partnerships with Singapore government research agencies and a UK wireless service provider in areas where vegetation makes wireless access difficult. In conjunction with its projects in Europe, Microsoft is also creating a database for White Space in the U.S., much like Google's. ........

Internet service providers were ranked the lowest customer service satisfaction of any industry in America, according to American Customer Satisfaction Index's most recent survey. The two largest providers, Comcast and Time Warner, were ranked the lowest out of all internet service providers.

...... So far, the FCC has allowed very few internet service providers to license the White Space spectrum. Hopefully, they will continue to be cautious about who they allow to purchase the spectrum so that it can be a disruptive force in connecting more people to the internet.
How new 'white space' rules could lead to an urban super-Wi-Fi
White space, or buffer channels, refers to the unused channels between the VHF and UHF spectrum. In the pre-cable era, when over-the-air broadcasts ruled the day, these buffers were used to prevent broadcasters from interfering with one another. We all know how prevalent over-the-air broadcasting is now; today this spectrum is largely unused. ...... a super Wi-Fi network knitted together with next-generation TV or smart remotes. ...... wireless data could be transmitted over UHF channels during active TV broadcasts without interference. ......


The UHF spectrum, which ranges from 400 to 700 MHz, is superior to the higher-frequency signals used for existing Wi-Fi hotspots

...... as these signals carry for miles and are not blocked by walls or trees.
TV white space will connect the internet of things
White spaces in the radio spectrum can now be used for anything from wireless flood defences to city-wide Wi-Fi. Services using the technology could appear before the end of the year with surplus spectrum filling in gaps where Wi-Fi and Bluetooth fail. ........ The spare spectrum comes from bands currently shared by digital TV and wireless microphones. ..... Broadly the technology will allow internet of things devices to communicate with one another and the internet. White space spectrum could also improve broadband coverage in rural areas and boost Wi-Fi signals in crowded cities. ...... King's College London is currently researching how white space spectrum could be used to improve broadband coverage by linking white space connections between buildings. The technology could also be used to add extra capacity to crowded networks.
@NitishKumar How To Turn Patna Into A Smart City For Free https://t.co/dTag4WGzpY @RJDforIndia @JDUCENTRAL

— Paramendra Bhagat (@paramendra) January 30, 2016
@satyanadella How To Turn Patna Into A Smart City For Free https://t.co/dTag4WGzpY @BillGates @Microsoft @sundarpichai @google

— Paramendra Bhagat (@paramendra) January 30, 2016
Wednesday, December 30, 2015
The
right to privacy
is important. There is a reason why it is listed as one of the
fundamental human rights
, like free speech. Just because technology makes privacy invasion possible does not mean it is okay to go ahead and do it. You could destroy or disorient a person's sense of well-being by mauling their privacy.
Mass surveillance
gone awry is like just because America has
atom bombs
, it is going to let them explode. Human lives were lost, but then the technological possibility just showed up. Tech: handle with care. Right to free speech perhaps is not as important as right to life, but one should not have to choose.
And that is a challenge. Because there is so much that can be done fast with the right use of this new technology. Say face recognition. Or biometric ID. That would be a great way to give every human being an ID and perhaps something like a
credit history
, fast. This could also be put to security use. We would be less anxious about people moving around globally if we were more sure about who they were. People could be seamlessly checking in at all major mass transit points.
Gmail
does it well. It can not serve you ads, unless it is reading all your emails. But no human being is reading. It is machine reading. So you don't feel like your privacy is being invaded.
I guess in the case of ID, you would also need a proper governing authority, like a
world government
. Done right we could actually afford to let people move around as freely as goods and capital. I am putting a five trillion value on that. As in, all else equal, if people can move around freely, that would add five trillion dollars to the global economy almost immediately.
Sunday, July 26, 2015
John Maynard Keynes Русский: Джон Мейнард Кейнс Türkçe: John Maynard Keynes (Photo credit: Wikipedia)
John Maynard Keynes
and
FDR
were contemporaries. Keynes, of course, fathered macroeconomics. FDR fathered what is known as the
New Deal
. But the real stimulus was
World War II
itself. FDR was not someone who had read up on Keynes, and then got into office and applied the ideas. He did the New Deal based on his political instincts. His populist impulse was massive deficit spending in the face of a huge recession. And it worked.
What I call globoeconomics, I have been calling since 2008, I don't have the economics/finance background to put a theoretical spin to, but the political part of it is fairly obvious. Here too perhaps the dog can wag the tail. You build a genuine world government, and globoeconomics will flow out of it.
Defense Budget: Too Big
The 4%
A Fan Of Israel
Guns Are Insanity
Shashi Tharoor: Impressive Speech At Oxford
लालु यादव: मौसम वैज्ञानिक
Climate Change Is For Real
Barack Obama Is Biologically Superior
Barack Obama Should Create And Lead A Genuine World Government
How To Make Peace With Pakistan
Putin
Political Reform For China
Climate Change, Terrorism, Poverty, World Government
2001, 2002, 2008: Cycle Of Violence
न्यु यर्क मेरा होमटाउन
So Much For The Butterfly Effect
Modi: A Force Of Nature
Elon Musk's Hyperloop And India
Friday, June 26, 2015
It is not about what degree you have or do not have, it is what you accomplish or do not accomplish. Judge
Smriti Irani
on her work since she took office. भाड़ में जाए डिग्री ---- वो तो मोदी के पास भी नहीं ---- अमीर खान भी बगैर डिग्री के ही घुम रहे हैं। बिल गेट्स भी तो। लेकिन PK को देखो, दुनिया भर में वर्ल्ड रिकॉर्ड कायम किया।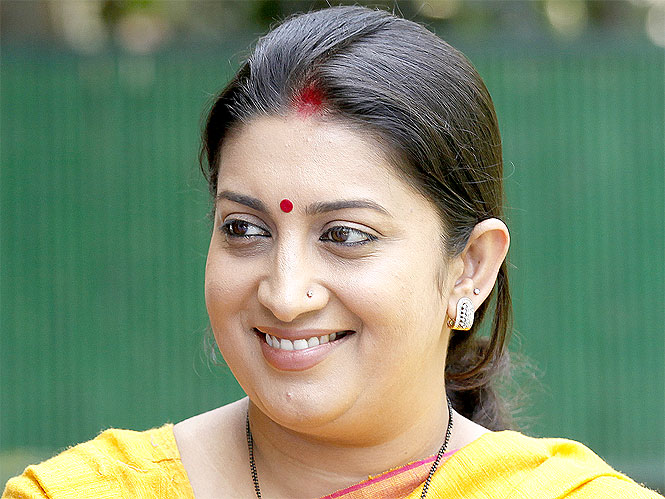 Trouble for HRD Minister Smriti Irani: Delhi court to hear complaint over her degrees on 28 August
Smriti Irani's degrees should be probed: PM Modi's brother
Monday, May 25, 2015
कहने वाले कह रहे हैं मोदी के पिता जी के पास चाय दोकान तो थी लेकिन मोदी वहाँ टाइम नहीं बिताते थे, मटरगश्ती किया करते थे।
मेरे homevillage में जब पहली मर्तबा चाय दोकान आया तो कइयों की जमीन बिक गयी ---- true story. सत्य कथा। Peer pressure के बदौलत लोग बैठ जाते थे चाय पिने। पैसा रहता नहीं था। दोकान वाला अपने किताब में हिसाब लिख लेता था। सुद ब्याज जोड़ते जोड़ते कइयों की जमीन चली गयी।
Bill Gates
college dropout,
Narendra Modi
high school dropout.
Saturday, May 16, 2015
English: Emblem of the United Nations. Color is #d69d36 from the image at http://www.un.org/depts/dhl/maplib/flag.htm (Photo credit: Wikipedia)
Bill Gates, Bill Clinton, Global Poverty, World Government, Soft Racism
A representative for every country on the planet so as to cover all of the land surface on the planet, voting in New York City, hosting regular parliamentary debates, voting for leadership --- what are the problems?
Will it be one country one vote? That might not be democratic. Voting has to reflect the populations in those countries.
Bill Gates is right. The only way to truly tackle global disease is by creating a world government, and no, the UN in its current form is not it. Somebody tell the powers that be,
World War II
has long been over. Need to reset the pieces on the board.
You could create two chambers. The lower chamber would have one country, one representative, with each representative getting a vote that is in direct proportion to that country's population.
There would be an upper chamber. There it is one country, one vote, regardless of population. But this would be a much weaker chamber, mostly casting symbolic votes.
There would be
a Security Council
, one representative for each continent: Asia, Africa, North America, South and Central America, Europe, represented by the most populous country on each continent. Another five seats would be reserved for the most populous countries not thus covered.
There would be an Economic Council, representing the 10 largest economies on the planet. The World Bank and the IMF would be under this Council. The Council would report to the General Assembly.
What seems to be the problem? That many participating countries are not even democracies? Bob Dole once laughed out loud that Gaddafi's Libya seemed to be chairing the Human Rights Council. "You hear many jokes about the UN, but nothing beats the real thing!"
This is a tricky one. Does the world need to wait for a total spread of democracy to have a genuine world government? Or can it go for it now?
I'd argue the world does not need to wait for that moment, instead it can hasten that moment by creating a genuine world government, that works in total transparency, and through regular democratic voting.
How will this world government fund itself? Each member country would be required to give 1% of its GDP to this world government. That is the tax you pay to be a member.
The International Court in Hague would become the judiciary limb.
The Secretary General would be elected by the two chambers through majority vote. One country nominating a person, another seconding her/him makes you a candidate. If no candidate gets a majority in the first round, the top two vie again. Once elected, the Secretary General forms a cabinet. Each continent must be represented. One would think a 10 member cabinet would suffice.
Creating this world government would be the fastest way to create a world where there is a rules based order. Right now we have an order based on armies. Very expensive armies.
This world government would have an army, and a police. Done right countries like America suddenly will need a much smaller defense budget. It will see a huge peace dividend with which to build infrastructure. It has ageing roads and bridges. It could start paying down on its huge debt. I am sure China would appreciate.
This is not a loss of power for America. The false power of white supremacy that bemoans 3,000 dead at the World Trade Center and goes ahead and kills a million people in Iraq!
This world government through its heartthrob of democracy and transparency would be the fastest way to wipe out global poverty and disease, and that is before it even spends any of its money.
Note that in this model you are not creating constituencies and holding elections to a world parliament. Each sovereign country participates. And the UN bureaucracy is rebuilt along meritocratic lines. The quota system that allows member countries to populate the ranks has led to a bloat. No wonder Bob Dole cracked jokes.
The UN bureaucracy has to be rebuilt along meritocratic lines.
Done right, this world government takes the sting out of regional trade deals. The WTO should be a wing of this world government. This world government would be the best way to deal with climate change. With terrorism. Terrorists thrive in the huge blind spots that exist between sovereign countries. You need not dilute that sovereignty. But you do need to get rid of the blind spots. A world government does that.
What would it take? Who will tie the bell round the cat's neck?
This will also create space for a new global reserve currency. China came up with a pretty good idea early in 2009. The US shot it down. And so now the Chinese currency competes with the dollar in places like Africa.
A world government taken to its logical conclusion will create a world by as early as 2030 where people move around from country to country, like goods do today, and that does not seem to create problems. Immigration is like terrorism, it exists in the blind spots between sovereign nations. In a global world, there should only be travel, no immigration.
A world government is long overdue. There is no need to wait for a total spread of democracy before we can make it happen. Like Amartya Sen said, "A country does not become fit for democracy, a country becomes fit through democracy."
The world government idea will not become possible because there has been a total spread of democracy, but creating a world government will hasten that total spread of democracy on the planet.
Why does the world need to wait for a major Climate Change related disaster before it can whip up a world government? Why can't it be done by world leaders who will see the light? It will save America hundreds of billions of dollars. Every year. We will conquer poverty and disease.
The world government's Health Department will do work that the Gates Foundation can only dream of. Rich white guys have their limitations.
Imagine that world government putting money into R&D on Energy. We will see nuclear fusion happen. The world government's space agency will take humans beyond the solar system. Scoot over,
Elon Musk
.
How about having two chambers? In the lower chamber, each country's vote is according to its population. In the upper chamber, each country's vote is proportional to its GDP, the GDP calculated for PPP (purchasing power parity). Will that make America feel better? Both chambers would have equal power. I am sorry if it sounds like campaign finance gone horribly wrong. I am just trying to get America to come on board.
I think there is a way to blow up China's internet firewall. You do that (use Musk's internet satellites) and there is no way China can stay away from fundamental political reform. Free speech is the most important of all human rights. You put that into play, and all other parts of democracy follow very quickly. That and that leaves only Africa as a big chunk without democracy. Arabs will also come along. With fracking and green energy, the
House of Saud does not have that kind of muscle any more
. It will fall and make way for democracy. Why can't they take about 10 billion for themselves and let the country be?