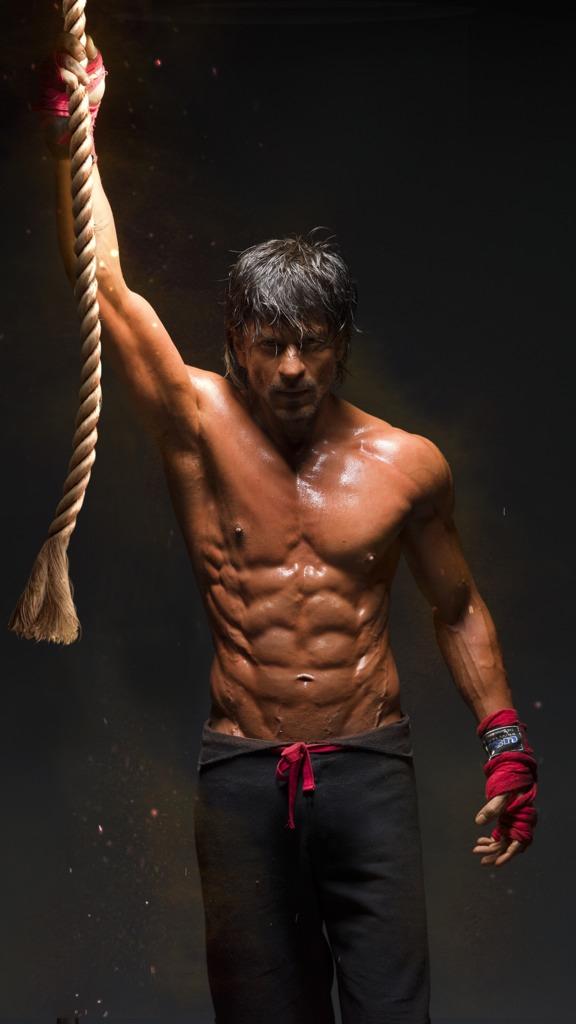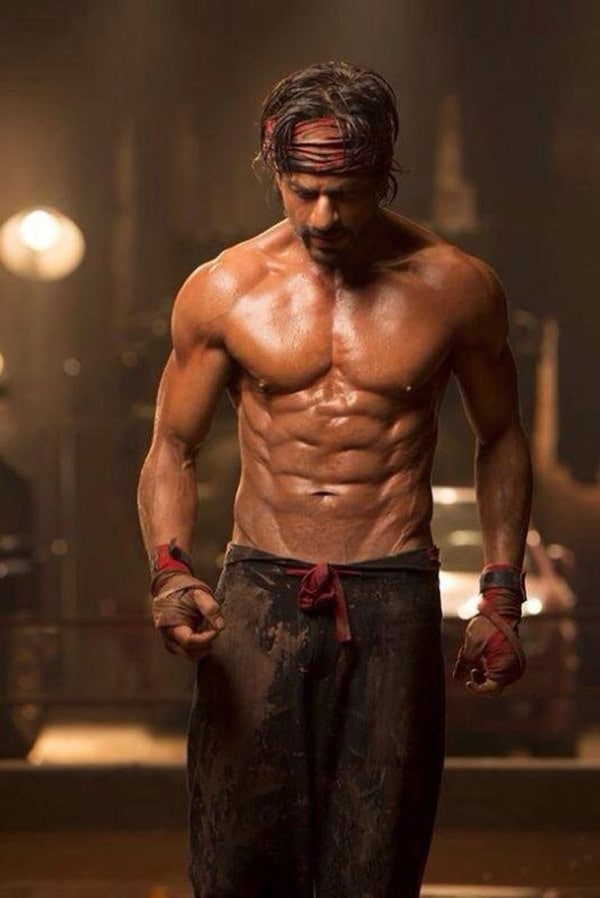 How to get Shah Rukh Khan's body from 'Happy New Year'
SRK's diet Eggs with two pieces of brown bread Coffee Chicken sandwiches Chicken salad Protein supplement through the day Snacks of white egg omelette or sweet potato Grilled fish or chicken or stir fried vegetables for dinner The last one month we added an extra meal of chicken every day like a chicken salad
Revealed: Shah Rukh Khan's secret to an 8-pack body!
He'd work out five days a week for an hour and twenty minutes
How to Get Six Pack Abs like ShahRukh khan?
The first thing Shah Rukh tells is that if you do not watch what you are eating, it is no use following your exercise routine religiously. The abdominal area can not be asked what you want it to do when it is full of unwanted stuff. You can say good bye to your six packs. He had resolutely given up his favorite biryani for months in order to achieve the desired results. ....... Food that contains a high protein and negligible carbohydrate is the ideal menu thatt you should follow. Avian meat like chicken and lean meat are fine. Egg whites and skimmed milk along with some pulses and fish are good too.....Cakes and biscuits contain carbohydrates and are to be avoided. On the other hand, if you can, eat wheat bread, cereals and vegetables because they have high fiber content and are beneficial to those who want to develop six packs. ...... Water is, aftel all, the elixir of life. Drink it in large quantities. Like, 3 litres of it! Everybody likes to taste something sweet now and then. If you are on a trip of sugar craving, go for fruits which are sweet but full of fiber contents. ....... Cardio exercises are the ones that you need to concentrate on. Walking, running and cycling are the aerobics that would take you down the right path. Abs exercises sans cardio will be like form without substance. The abs will not show because the belly fat can protrude out and hide them. ........ Rather than doing crunches, you must concentrate on sit-ups. It is not necessary nor advisable to do the abs exercises everyday. Muscles that involve abs development need a little rest between exercises and this could be given to them by doing the exercises on alternate days.
The Shahrukh Khan Diet Plan
Shahrukh Khan is a Bollywood film star renowned for his six-pack abs, which he claims he developed in just three months at the age of 42 through diet and exercise. Khan followed a high-protein, low-fat, low-carb diet combined with a weight-training regimen, which involved hitting the gym four days a week. ...... Khan says he drinks eight to 10 glasses of water every day because staying hydrated is "extremely important." ...... Shahrukh Khan's diet is very strict. He avoids all breads and rice, as well as high-fat foods made with ghee -- clarified butter. Lean meats, chicken, turkey, egg whites, paneer -- a type of farmer's cheese -- fish and skim milk are allowed. All simple carbohydrates, including refined grains and anything with added sugars should be avoided. High-fiber complex carbohydrates such as vegetables, legumes and whole grains are acceptable. Khan recommends eating a piece of fruit if you have a craving for something sweet and drinking between two and three liters of water each day. He also suggests a protein drink after every workout. ...... Khan believes it's important to allow muscles time to recover and suggests that you only lift weights and train your abdominal muscles four times a week -- resting one day in between strength training. However, you need to sweat -- cardio will help you lose body fat to reveal your six-pack abs. The Bollywood actor also says that if you slip up on the diet, doing 50 minutes of cardio will get your body back on track. Try 30 to 60 minutes of running, jogging, cycling or aerobics every day. ..... Khan's diet plan emphasizes lean proteins and includes unlimited amounts of vegetables and high-fiber grains, there shouldn't be any problem getting the proper nutrients in your daily diet. ..... Avoid alcoholic beverages and try to eat grilled, rather than fried, food. Although Khan's plan is not low-fat, he does shy away from excess calories. Fat has 9 calories per gram, while protein and carbohydrates only have 4 calories per gram. Avoid snacking in between meals. Start slowly; Khan says you can expect to see results in 30 to 40 days, but that you must be very disciplined. If you are strict and regular with your exercise and diet, you will succeed.
SHAHRUKH KHAN WORKOUTS AND DIET
he does 100 push ups and 60 pull ups daily to maintain his abs. According to the actor doing push ups and pull ups regularly for month will start showing the results. ....... Drink 4-5 litres of water everyday Follow a low carbohydrate and high protein diet Have a protein drink after your workout Avoid sweets. If you have a craving for anything sweet, eat fruits as this is usually enough to satisfy and sugar cravings Increase your intake of protein rich foods such as chicken,egg whites, turkey, lean meats, skimmed milk, pulses .... Never train your abs more than 3 times a week, that too on alternate days.
50 Shades of Fantastic: Shah Rukh Khan's New Body Proves Impossible is Nothing
Here's How